Categorical Internal Medicine Track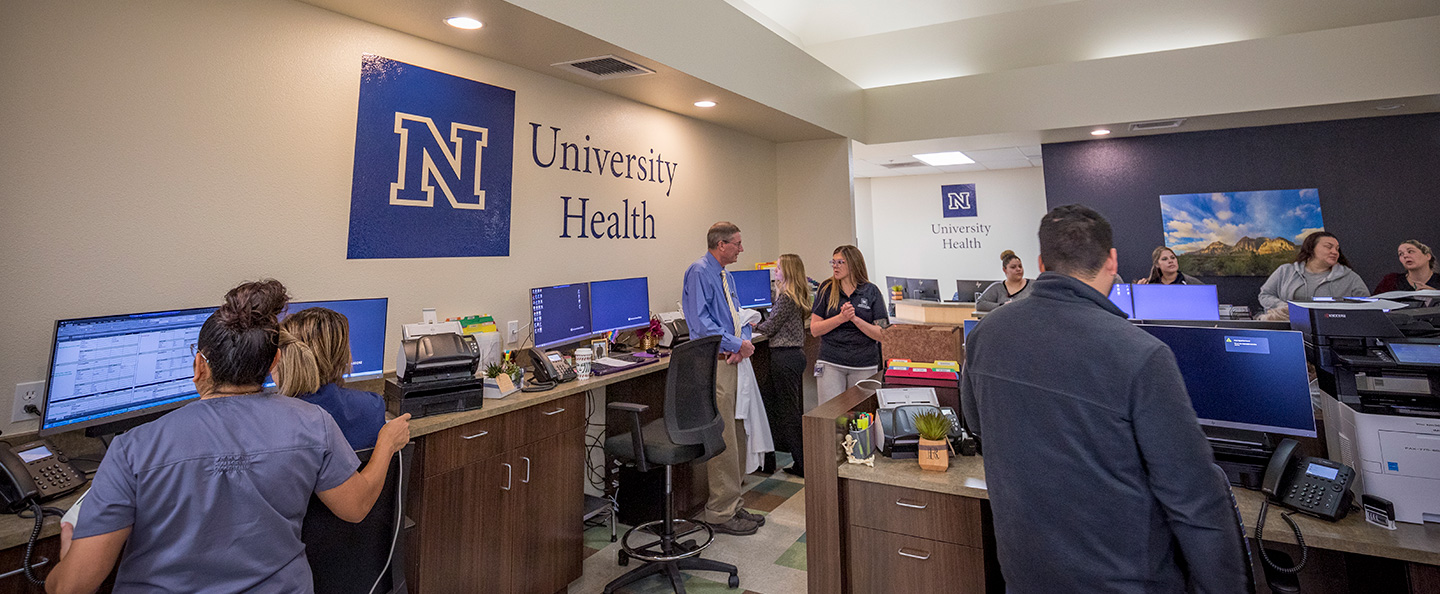 The University of Nevada, Reno School of Medicine internal medicine program in Reno offers excellent teaching in a friendly, encouraging atmosphere. Our faculty members are dedicated to the educational development of our residents. They are committed to offering high quality teaching across a variety of subspecialties.
Here at the School of Medicine, residents work directly with attendings, providing a uniquely individualized educational experience.
Focus
The internal medicine residency training program in Reno emphasizes:
Primary care
Hands-on approach
Procedural experience
Exposure to all internal medicine subspecialties
Education over service
Clinical and bench research opportunities
High faculty-to-resident ratio
Individualized Attention
The small size of our program allows for more individualized teaching. Additionally, our smaller ward teams (approximately five, including the attending), enhances teaching and learning opportunities.
Accredited by the ACGME
The School of Medicine's internal medicine residency training program in Reno is fully accredited by the ACGME. A large part of the daily educational experience occurs during inpatient rounds at both the VA and Renown Health. Bedside teaching is a vital part of our resident's educational experience.
Prepared for Any Challenge
While the program is focused towards general internal medicine, residents interested in subspecialty training have been quite successful in obtaining competitive fellowship positions. Recent graduates have pursued fellowships in pulmonary/critical care, hematology and oncology, sleep medicine and geriatrics.
Research and Scholarly Activities
Our residents have consistently won awards for their clinical and research presentations at the Nevada Regional American College of Physicians (ACP) Conference. Our residents have also presented at the national ACP meeting.
Successful American Board of Internal Medicine (ABIM) Pass Rate
Our program offers weekly board review sessions, as well as monthly mini-exams. Our recent three-year pass rate is 97 percent.
Innovative Didactics
Daily didactic sessions are presented at morning report, noon conferences and afternoon ward attending lectures. These sessions provide formal, evidence-based lectures covering the entire internal medicine curriculum over a three-year cycle. During the first part of each year, topics are directed towards the timely diagnosis and treatment of various medical emergencies.
Didactics feature both university-based faculty members as well as our community faculty members. This variety of viewpoints helps prepare our residents to provide the best possible health care. Journal Club, Morbidity and Mortality Rounds, Grand Rounds and Board Review sessions are also given regularly.
Teaching Opportunities
Third-year students from the University of Nevada, Reno School of Medicine rotate on the wards both at Renown Health and the VA Medical Center. All students are directly supervised by interns and senior internal medicine residents. This provides our residents with the opportunity to sharpen their teaching skills.
Additionally, residents have an opportunity to serve as supervising physicians for the School of Medicine's Student Outreach Clinic. This free clinic is run by first and second-year students at the School of Medicine and provides free care to the underserved population of Reno. This community outreach offers the residents in our program an early influence on the training students receive, while simultaneously providing a valuable community service.
Program Information
The program will be accepting 20 PGY-1's to start in July 2018. For program requirements, please refer to the internal medicine eligibility criteria under applicant information. NRMP Number - 2017140C0.