News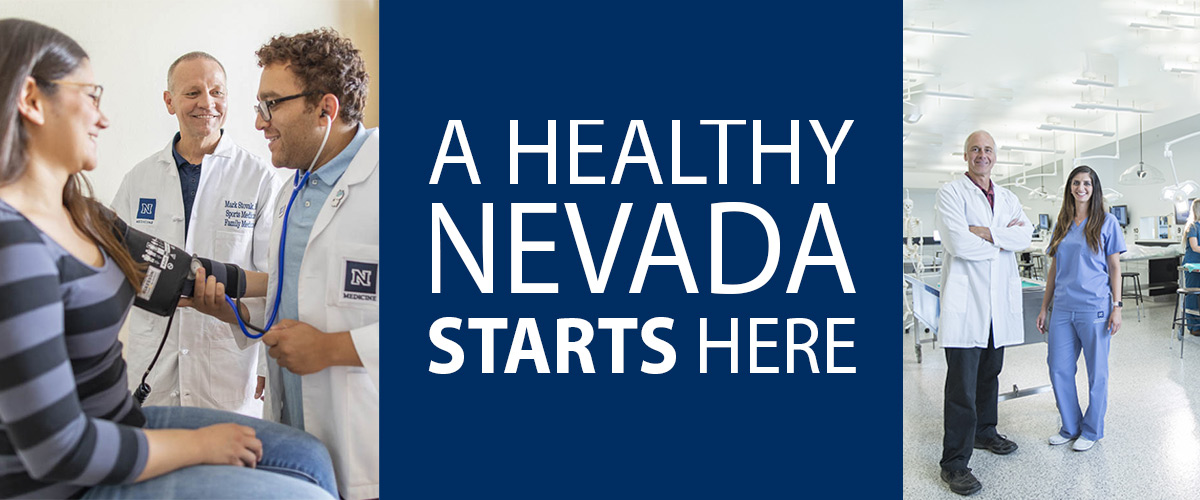 Welcome to UNR Med's News Room geared to assist the news media with story development and information. You will find School of Medicine news and events page to access news releases, announcements and publications. We use Flickr to house our photography assets. Boilerplate language and additional resources, including downloadable logos, can be found in our Brand Toolkit. For specific inquiries, including subject matter experts, please contact us at communications@unr.edu and someone from the UNR Office of Marketing and communications will be in touch.
News and Story Submissions
As storytellers, we're always looking for great content. If you have a UNR Med story idea, please send it our way via our Project Submissions Form.
If you're looking to reach a internal and external outlets with your news, we have a variety of ways you can do that:
Internal Outlets
Sometimes a story is best told to the people who know us best. Nevada Medicine Weekly is an e-newsletter sent each week to School of Medicine faculty and staff and partners. VISIX video boards, which are located throughout medical school campus buildings, and emails are also considered internal vehicles.
External Outlets
When a story makes sense for a broader audience, we're happy to circulate it externally. External news outlets include, Inside Nevada Medicine, a monthly e-newsletter and social media channels like Facebook, Instagram, LinkedIn and Twitter.

Specialty Outlets
Some programs create and distribute their own publications, including the Great Basin History of Medicine Program, the Office of Admissions and Student Affairs, the Office for Community Faculty, the Office of Graduate Medical Education, the Savitt Medical Library. Please contact these programs directly to request inclusion in their newsletters.
In the News
If your department was recently in the news, let us know. We would love to share on the website and through social media please contact us at news@med.unr.edu including the following information:
Story topic
Date you saw the story
Where you saw the story
A link to the story online if possible