Patient Resources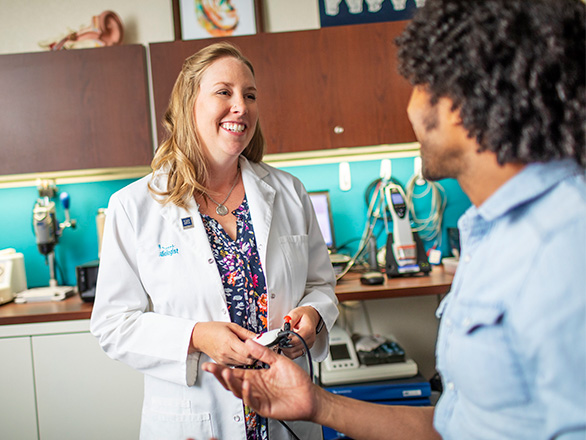 Welcome and THANK YOU for choosing University Health. As a patient getting ready to establish with our office, you will find helpful information below.
New Patients
Please bring insurance card, driver's license and new patient paperwork if it was sent to you. We ask that you arrive 30 minutes prior to your scheduled appointment to ensure all appropriate paperwork is processed.
Payment Policy
All co-pays and past due balances are due at the time of service. Failure to pay may result in rescheduling your appointment.
Learn more about financial information
Insurance
We are contracted with most insurance plans. Please refer to your provider plan handbook or call your insurance company to verify. In the event we are not a contracted provider, payment is due at the time of service. Any and all changes in insurance must be called in prior to your appointment so that we may verify eligibility and/or obtain authorization if needed. Failure to provide changes prior to your appointment may result in rescheduling your appointment.
View our accepted insurace provider list
Privacy
Medical records and patient information of any kind, and/or samples will not be released to anyone that is not authorized on the registration paperwork.
View our HIPPA Policy
Appointments
Please call your respective clinic to schedule your appointment. As a courtesy, we will attempt to contact you to remind you of your scheduled appointment.
Late Arrivals
In the event you are more than 20 minutes late, your appointment will be rescheduled or if the provider is able, they will work you into the schedule later in the day. Please be advised that there may be a significant wait.
No Show/Cancellation Policy
We require a 24 hour notice of cancellation in the event you are unable to keep your scheduled appointment. This allows other patients who are in need of a doctor's care an available appointment. Failure to provide at least 24 hours' notice to cancel, or no showing for your scheduled appointment, may result in delayed medication refills, delay of results of test/labs, and you may be subject to a $25 no show charge. After (3) no show appointments, the physician will use their discretion in reevaluating your medical file for dismissal of care. If you should reschedule your no show appointment, you may experience a significant wait to see the doctor. If your appointment is booked as an overbook, you will experience a longer wait time as you will have been worked into a schedule that was already full.
Pharmacy Refills
If you are in need of a prescription refill, please contact your pharmacy and have them fax a request to your respective clinic. Allow 48 hours for it to be processed. Medication refills will not be processed on Fridays unless it is an emergency.
Billing Questions
If you have questions regarding your account, or need to speak with a billing specialist, please call (775) 784-1223, Option 2.
Thank you, we look forward to serving you!