Dean's Awards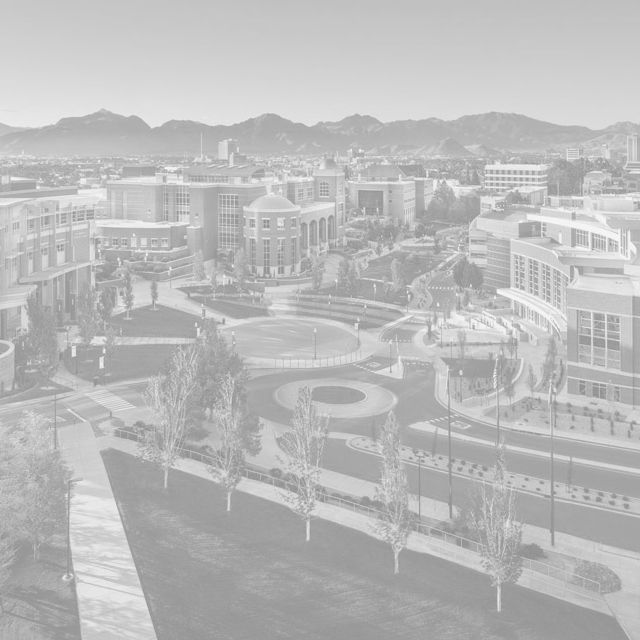 Thomas J. Scully Praeceptor Carissimus
Harold Chotiner, M.D.
Dr. Chotiner was selected for this award due to his extraordinary service since 1992 as a preceptor and teacher of UNR Med students, nearly 30 years of contributing to the education and success of hundreds of learners. "Praeceptor Carissimus" means "beloved teacher," and the outstanding evaluations of Dr. Chotiner's teaching speak specifically to the wonderful influence he has had on medical students over his long career. Students have learned so much about developing strong relationships with patients, and showing kindness and empathy at the same time apply sophisticated knowledge and skills. UNR Med thanks Dr. Chotiner for everything he does to contribute to the success of generations of medical students.
Harold Chotiner, M.D. Acceptance Message
"Thank you for this award presented today. I am truly honored, especially because it is for something I have loved to do and therefore wasn't a burden. To the graduating class of 2021, I want to remind you that learning is not over for you. In fact, it might be just beginning. As a doctor, you will continue to learn throughout your careers as a necessity to your continued knowledge base and development. I congratulate you on your achievement.
For those classes following behind, I hope you choose your medical discipline correctly as I have. I am blessed that my choice of Women's Health Care is what I truly loved and enabled me to practice for so long. It also contributed to my love to teach and pass on to future physicians, nurses and PA's my knowledge. My only regret at this time is that I don't have the venue to continue that which I love.
Good luck in your future and for those who enjoy teaching, please pass your knowledge to the future generations who follow."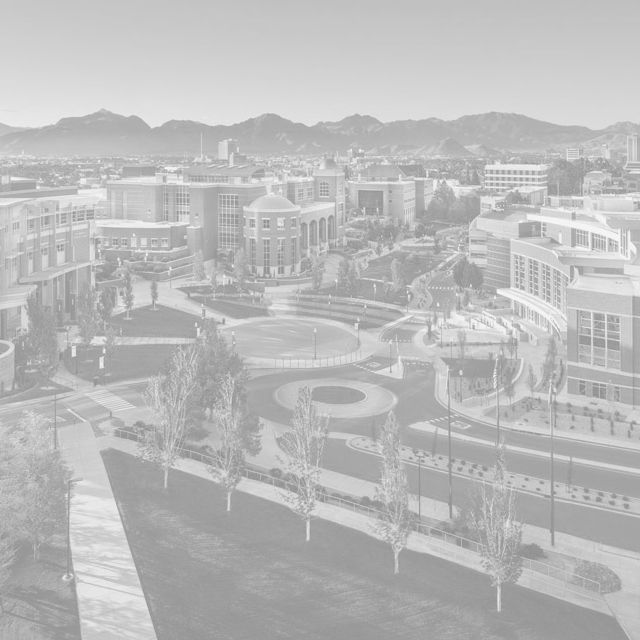 E.W. Richardson Excellence in Teaching Award
Caroline Cobine, Ph.D.
Dr. Cobine was selected as the recipient this award for her contributions as an outstanding educator with a superb teaching record, leadership in education, and continued dedication to her students. This recognition comes not only from her peers, but from her students as well. Dr. Cobine works tirelessly to promote the educational mission of the University of Nevada, Reno, including service on education committees that support curriculum renovation, student promotion and professional conduct. She accomplished all of this at the same time she has had a particularly successful year as an NIH-funded investigator and scientist.
Caroline Cobine, Ph.D. Acceptance Message
"I am very honored to receive the E.W. Richardson Award this year. I am humbled to have been nominated and I would like to thank my incredible teaching colleagues for all of their support. I would also like to thank our UNR Med students; without you I would not have won this award. While you will likely not remember everything that I taught you in Anatomy and Physiology, I hope that it has made an impact however small. Thank you for allowing me to get to know you and in taking the time to get to know me. Teaching brings me tremendous joy and it has been a pleasure to play a part in your education and in your journey to becoming physicians."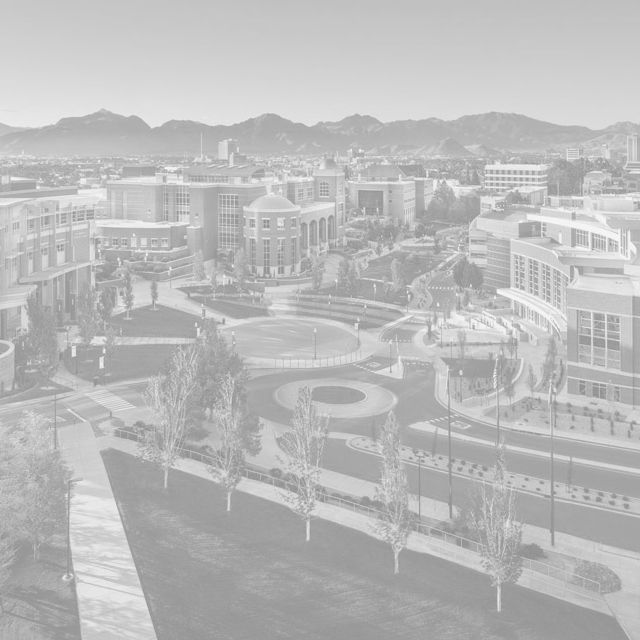 Dean's Distinguished Service Award
Cheryl Hug-English, M.D.
Dr. Hug-English was chosen for this award due to her extraordinary service as Director of the Student Health Center, and advisor to the University President and Governor during the pandemic. She played a critical role in providing policy and scientific advice during a rapidly-changing public health crisis. She served as a local and statewide resource and provided wise and calm expertise at so many critical points during the pandemic. Her service during the past year was a particularly notable example of what has been 33 years of service to the University of Nevada, Reno, providing wisdom, compassion, and expertise that has contributed so much to the success of the institution.
Cheryl Hug-English, M.D Acceptance Message
"I am humbled and honored to receive the 2021 Dean's Distinguished Service Award. I am so very proud to be an alum of our University of Nevada, Reno School of Medicine and to call this school my professional home. After 33 years, I still feel fortunate to come to work every day; to a place filled with creativity, innovation, inclusion, and excellence in teaching, research, and clinical care.
It is I who have been served and nurtured by UNR Med and by the many people who work tirelessly for the success of our school. I have been fortunate to know and experience our medical school as a student, as a faculty member, and as a leader. This school has had a tremendous influence on me both personally and professionally.
To Dean Schwenk, incredible gratitude for your trust and belief in me and for allowing me to continue to serve. To all of you who surround this school and help shape, build and mold our future, thank you!
While there are many far more deserving of this award, I will treasure it always as a reminder of just how lucky I am to be part of a culture of shared vision, teamwork, and collaboration."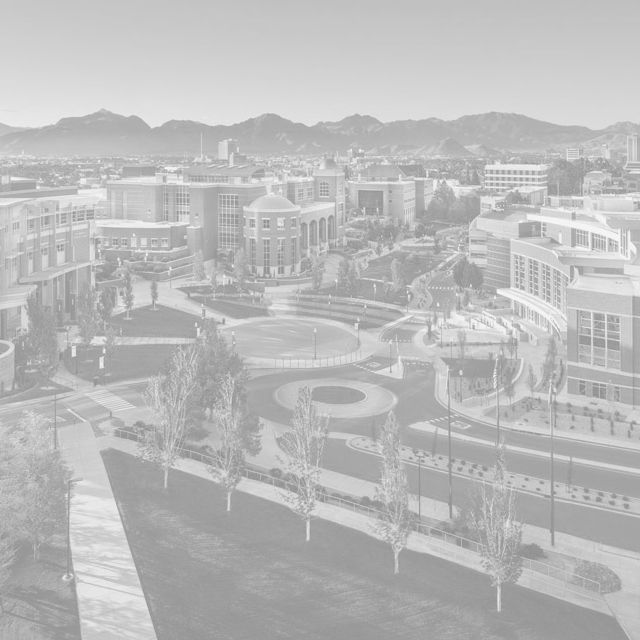 Docere Perillustris
Brady Janes, Ph.D.
There is not a more deserving recipient among us and the UNR Med Class of 2021 wishes to thank Dr. Janes for her efforts and care that extended far beyond what is required. During our second year of medical school, we underwent large-scale curriculum changes altering the way we tested, and through this, how we studied. That year, Dr. Janes took on the new role of "Year 2 Block Director." This meant she would join us for the entire year organizing the scheduling of lectures, creation of the new exams, and monitoring our progress throughout the year. This year was a drastic change for all of us: students, faculty, and administration. Through Dr. Janes' tireless efforts and care, she was able to guide our class through this challenging year successfully while advocating for learning strategies that would benefit us the most. Dr. Janes has done a lot for our education and deserves even more recognition for how she has improved our lives on an individual level. She has made celebrating milestones possible and memorable, along with the countless times she has reached out to us individually to ensure that we were just doing okay and managing the stress of medical school well. Dr. Janes is most deserving of the Docere Perillustris award and the entire class of 2021 is so grateful for everything she has done.
Brady Janes, Ph.D Acceptance Message
"Class of 2021, thank you so much for this recognition and award.
Watching you all go from the classroom, to serious study-mode, to conquering Step 1, to showing up for patients on your clinical rotations, to crushing Step 2CK, to navigating and dealing with the consequences of a world-wide pandemic – you have persevered through it all! You worked so hard, put in the time and energy and now you're off to change the world of medicine. You make me proud to be part of UNR Med and you give me hope for my future healthcare needs.
I'm so incredibly honored to have had a role throughout your journey, as some have said "Med School Mom". I will always cherish this role and the time spoiling you all with snacks, interrupting your studying to check in with you, learning the content along with you, and listening to your challenges and successes. Wherever you go and whatever you do, know you'll always have my support! Go forth and be the best doctor for your patients!"