Alumni Awards
Every year during Homecoming, the Nevada Alumni Association and the School of Medicine recognize outstanding alumni. Specific to the medical school is the University of Nevada, Reno School of Medicine Outstanding Alumni Award. Please review the award criteria below and submit a nomination. For any questions about this award please feel free to email Laurice Antoun-Becker, Senior Director of Development for the School of Medicine at lantounbecker@unr.edu.
2022 UNR Med Distinguished Alumnus of the Year
Dr. Gary Johnson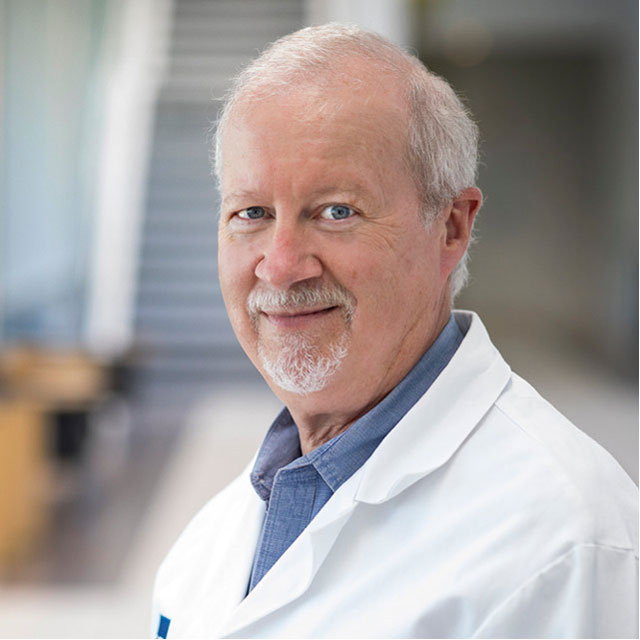 A University of Nevada, Reno graduate two times over, Gary Johnson, M.D. '82, is the 2022 Nevada Alumni Association 2022 School of Medicine Distinguished Alumnus of the Year.
Dr. Johnson completed all his medical training at the University of Nevada, Reno School of Medicine (UNR Med). After graduation, he practiced in his hometown of Fernley, Nevada, serving as one of the area's two physicians. He returned to UNR Med and Reno after three years of private practice to join the Family Medicine Residency program faculty.
His top two professional goals are teaching medical students and residents and operating an efficient clinic focused on patients. Furthermore, he is motivated by his deep love for the state of Nevada and its people.
During his more than 20 years of service, Dr. Johnson has been the department's medical director and chairman. He has been involved with medical organizations at the state, city and hospital levels, and he still sees patients and teaches. In addition to his position as an associate professor in the Family Medicine Center, Dr. Johnson is also the coordinator of the highly sought-after Wilderness Medicine Elective.
Born in Berkeley, California in 1956, Dr. Johnson moved to Nevada at a young age and traveled the state during his undergraduate years. He went to kindergarten in Tonopah, grade school in Sparks, middle school in Las Vegas and high school in Fernley.
He is married to Holly, a nurse and belly dancer, with whom he has two daughters: Mallory and Jasmine. His family has always had a dog and Bongo, a miniature American Eskimo, is the latest addition to their pack of pets, including two rats, two cats and a variety of goldfish.
Dr. Johnson has a wide range of interests outside of medicine, including hiking, camping, fishing and mountain biking. He began playing drums in junior high school and has since added percussion to bluegrass, country, big band, rock and roll and jazz bands. Since graduating from high school, he has pursued photography as a hobby. He particularly likes to capture images of people, animals and desert landscapes. His collection of dermatology photographs grows more extensive every year.