Nevada Small Rural Hospital Improvement Program (SHIP)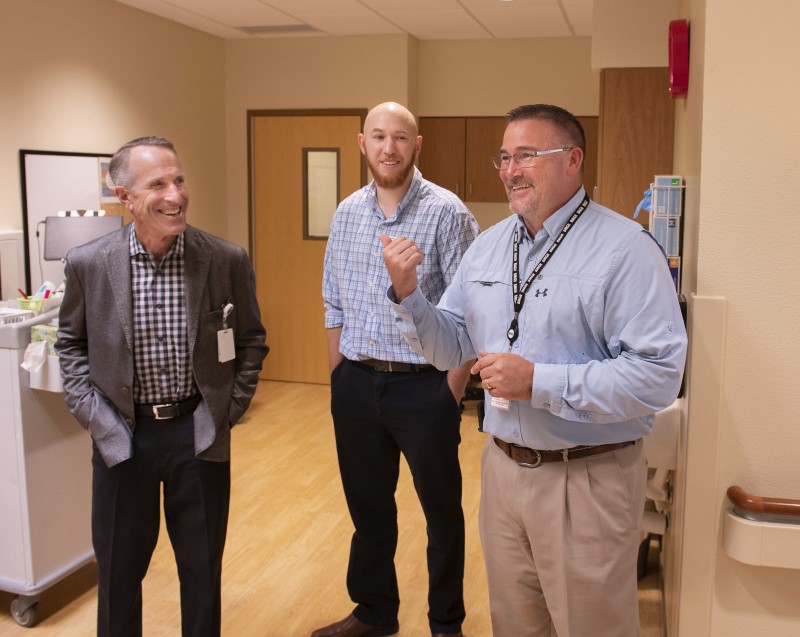 The Small Rural Hospital Improvement Program (SHIP) is supported by the U.S. Department of Health and Human Services, Health Resources and Services Administration's (HRSA) Federal Office of Rural Health Policy (FORHP).The program authorizes SHIP to assist eligible hospitals in meeting the costs of implementing data system requirements established under the Medicare Program, including using funds to assist hospitals in participating in improvements in value and quality to health care.
In 2002, the Nevada State Office of Rural Health (SORH) established the Nevada SHIP Program and has primarily been implemented through a subcontract with Nevada Rural Hospital Partners (NRHP), the state's rural hospital association. Since then, SORH has received over $2.7 million dollars in grant funding from HRSA. For the past decade, to maximize purchasing power for obtaining goods and services by pooling grant dollars, Nevada has adopted a consortium approach of eligible rural hospitals to utilize SHIP grant funds. Through SHIP funding and in coordination with the Nevada Flex Program, Nevada has been able to establish an effective, statewide technical assistance center for Nevada's rural and frontier hospitals and their respective communities.
During the current fiscal year beginning June 1, 2021 (FY 22), the Nevada SHIP Program will utilize $166,868 in grant funding for network-oriented activities to:
Improve Nevada rural hospitals' access to shared financial and program management expertise at NRHP,
Improve rural hospitals' access to shared quality improvement support at NRHP,
Support rural hospitals' access to the incident management system overseen by NRHP,
Support the Nevada rural hospital quarterly Quality Improvement Network and the annual Western Region Flex Conference,
Support SHIP Hospitals reporting to the Medicare Beneficiary Quality Improvement Project (MBQIP) and the utilization of MBQIP data by SHIP hospitals for quality improvement,
Support rural hospitals' access to the Hospital Consumer of Health Care Providers and System vendor support and software, and
Shared consortium for program coordination, consultation, facilitation, and administration at NRHP.
Thirteen rural and frontier hospitals in Nevada currently receive support and technical assistance from this program.
Additional federal funding for COVID-19 relief and mitigation continue to be administered through the Nevada SHIP Program. To date, the Nevada SHIP Program has distributed $4.5 million to Nevada's 13 SHIP hospitals.
For additional information on Nevada SHIP and current SHIP grant-supported activities in Nevada, please contact: