Residency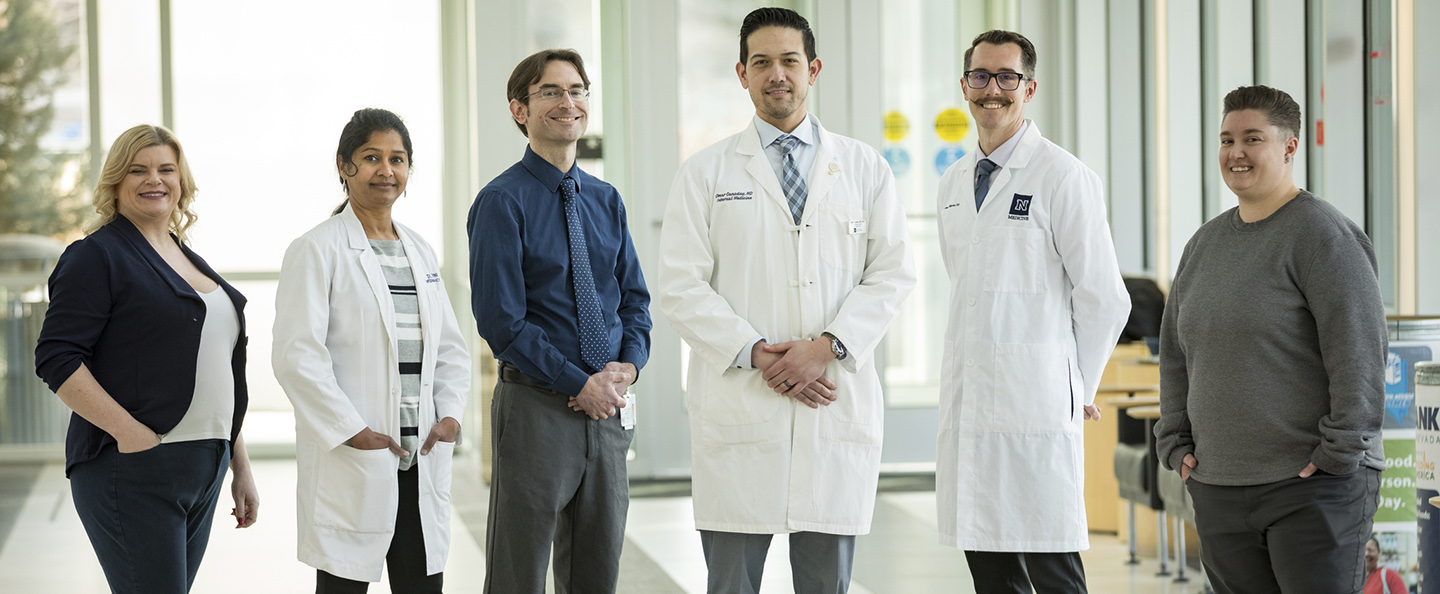 Internal medicine residents at the University of Nevada, Reno School of Medicine are immediately immersed in a strong clinical experience. You will be given extra time for patient care, ensuring the learning environment. You also have easy access to the attending physician and are given ample time for research, educational and teaching opportunities.
Our training program includes a number of sites where residents have the opportunity to work with a variety of patients. Interns and residents will work at our education partner hospital Renown Health, in addition to the VA Sierra Nevada Healthcare System and the outpatient resident continuity clinic. Rural resident rotations in Elko, Nevada are also incorporated into our program, giving students a first-hand experience in treating patients in rural communities with limited access to specialized healthcare.
We have more than 20 full-time faculty members and we are able to draw on the talents of over 100 community faculty members from all over the State. The breadth of resources we have available and access to talent allows our residents to experience the full spectrum of internal medicine from primary care outpatient medicine to sophisticated tertiary care.
As a resident, you will quickly learn how the department caters to the needs of individual patients and the community. The department of internal medicine has three primary focuses listed below, and residents are encouraged to take advantage of the extra training, education and research we offer at the School of Medicine.
Medical Education: Provide undergraduate and post-graduate medical education that is comprehensive, evidence-based, and culturally sensitive. Our faculty members foster excellence in professionalism and provide students with the skills needed to succeed in all areas of adult medicine and prepare graduates for fulfilling careers in internal medicine and its subspecialties.
Research and Scholarship: Create a collaborative environment that encourages intellectual inquiry, promotes critical thinking and stimulates research and scholarly activity. Our faculty members serve as role models and mentors to trainees, exemplifying the role of critical appraisal and continuous self-directed learning in advancing medical knowledge and patient care.
Patient Care and Community Service: Provide state-of-the-art, cost-effective, compassionate care to patients in our community. Our faculty members use their expertise to improve the quality and delivery of healthcare, reduce healthcare disparities, and provide professional guidance to public organizations.