Immunizations, Titers and Infection Screening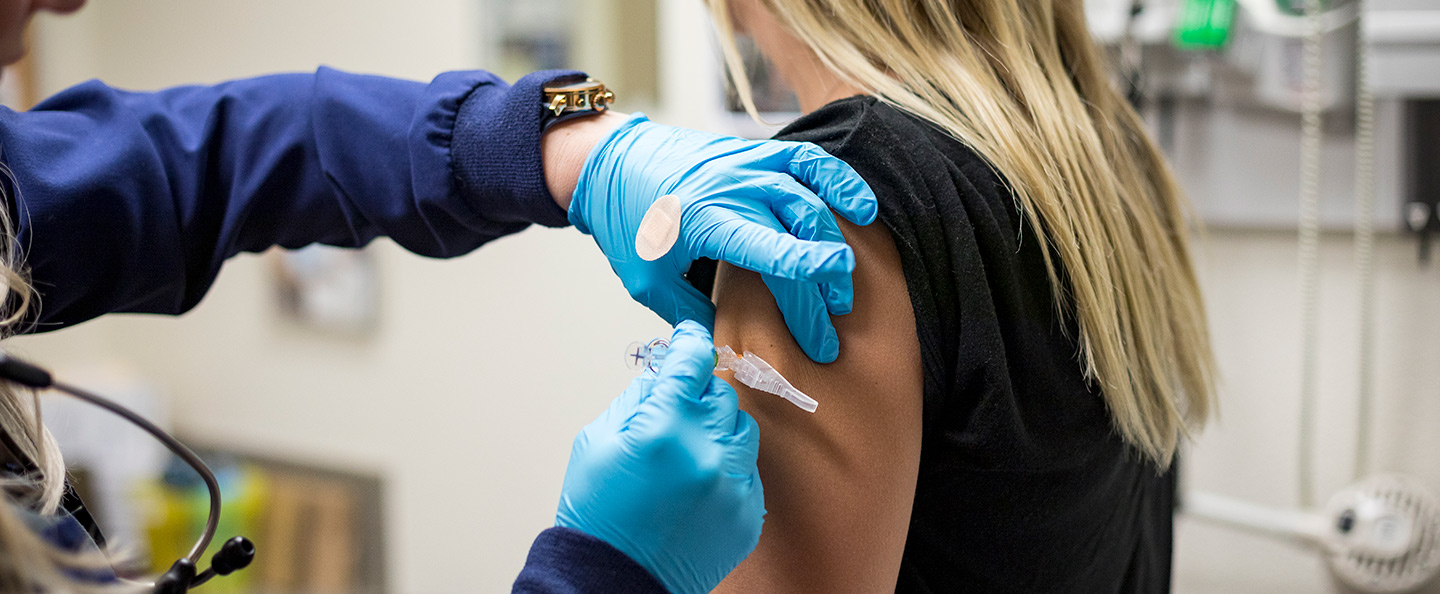 Vaccines are available to current and incoming students. Our nursing staff are available to review your immunization records to assist with compliance for university admission, travel abroad, and employment. We offer the following vaccines for an additional cost: Tetanus Diphtheria and Pertussis (Tdap), Measles, Mumps, and Rubella (MMR), Influenza (Seasonal), Meningitis ACWY and others.
International students (OISS)
Immunizations for international students follow the same guidelines as incoming (new) students with the addition of Tuberculosis screening (skin test or QuantiFERON.)
Travel immunizations
We do offer the above listed vaccines to assist with compliance when traveling to other countries. When traveling to some countries, you will be required to demonstrate protection against some communicable diseases. See the CDC website for country to country guidelines and travel alerts
Blood tests to show immunity
A titer is a lab test that measures the presence and quantity of antibodies in the blood. Titers for Hepatitis B, MMR and Varicella can be completed at the Student Health Center to prove immunity to disease if you do not have proof of vaccination.
Tuberculosis screening
PPD skin test - Purified Protein Derivative is placed on the first visit and evaluation of PPD placement site 48-72 hours later at the second visit. Please note: skin test placement is done every day except Thursdays. Skin test reading is done every weekday.
QuantiFERON - blood test for detecting latent tuberculosis infection