Child and Adolescent Psychiatry Fellowship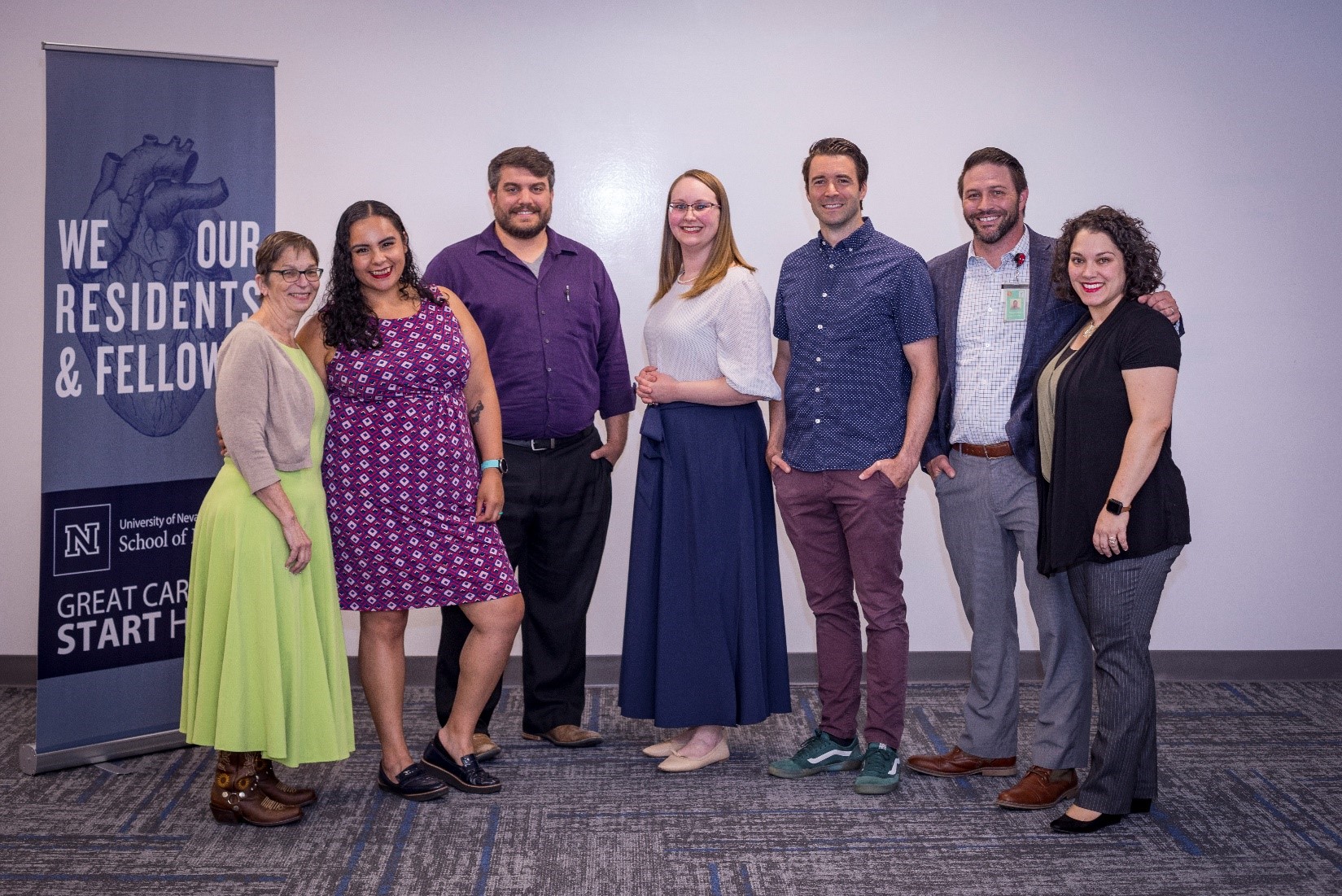 The Child and Adolescent Fellowship at the University of Nevada, Reno School of Medicine (UNR Med) exists to improve mental health of youth in Nevada by training the next generation of knowledgeable and skilled Child and Adolescent Psychiatrists.
Fellows in our program:
have interdisciplinary leadership qualities aimed working well with interdisciplinary teams, systems of care, and family systems
are compassionate and altruistic
are creative, energetic, and take initiative

are skilled in forming meaningful attachments with children and families

are introspective and self-aware
are creative, flexible, and playful in clinical and work settings
The Child and Adolescent Psychiatry Fellowship is the final step after years of hard work and dedication towards becoming an independently practicing clinician. The fellowship program builds on knowledge, experiences, and clinical skills previously attained to deepen the learner's understanding of the nuances of child and adolescent psychiatry. The program focuses on providing a mix of clinical experiences, formal didactics, and independent learning activities that ultimately create well rounded psychiatrists who have the ability to focus on both the individual and larger systems of care for youth and families. We aim to provide an educational experience that balances psychopathology, neuroscience, psychopharmacology, psychotherapy, and conceptual formulation, training our fellows to view their patients within individual, family, and systems contexts. Consultation to systems including juvenile justice, schools, and healthcare systems is an important component of our fellowship and a way for our trainees to impact our community's mental health systems. Upon completion of the program, fellows will be competent Child and Adolescent Psychiatrists with superb knowledge and skills in clinical care, teaching, scholarship, and administration.
AIMS
The University of Nevada, Reno School of Medicine Child and Adolescent Psychiatry Fellowship is a community-based program that works closely with a multitude of community agencies that serve the needs of children, adolescents, and families.
Our Child and Adolescent Psychiatry Fellowship aims to produce Child and Adolescent Psychiatrists who:
effectively practice up-to-date, evidence-based medicine that implements treatment in a collaborative multidisciplinary approach.

are competent and balanced in both psychotherapy as well as psychopharmacology and other somatic treatments.
successfully and efficiently assess and evaluate children's psychiatric health from a multi-dimensional perspective, incorporating biological, developmental, psychological, cultural, social/family, and community factors.
assess and treat patients and families from a variety of culturally and socioeconomic diverse backgrounds.
will become the future leaders of child and adolescent psychiatry and deliver the best possible care to our community.